Nordic Thingy:91
Prototyping platform for cellular IoT
The Nordic Thingy:91 is a prototyping platform for cellular IoT projects based around the nRF9160 SiP.
It also features an nRF52840 SoC for short range technologies when building hybrid PoCs.
Cellular support is LTE-M, NB-IoT with assisted GPS.
Short range support exists for Bluetooth low energy, Bluetooth mesh, 802.15.4-based protocols and NFC.
Thingy:91 has a broad selection of sensors for building your PoC. Thingy:91 connects to Nordic's cloud system for test and evaluation, nRF Connect for Cloud.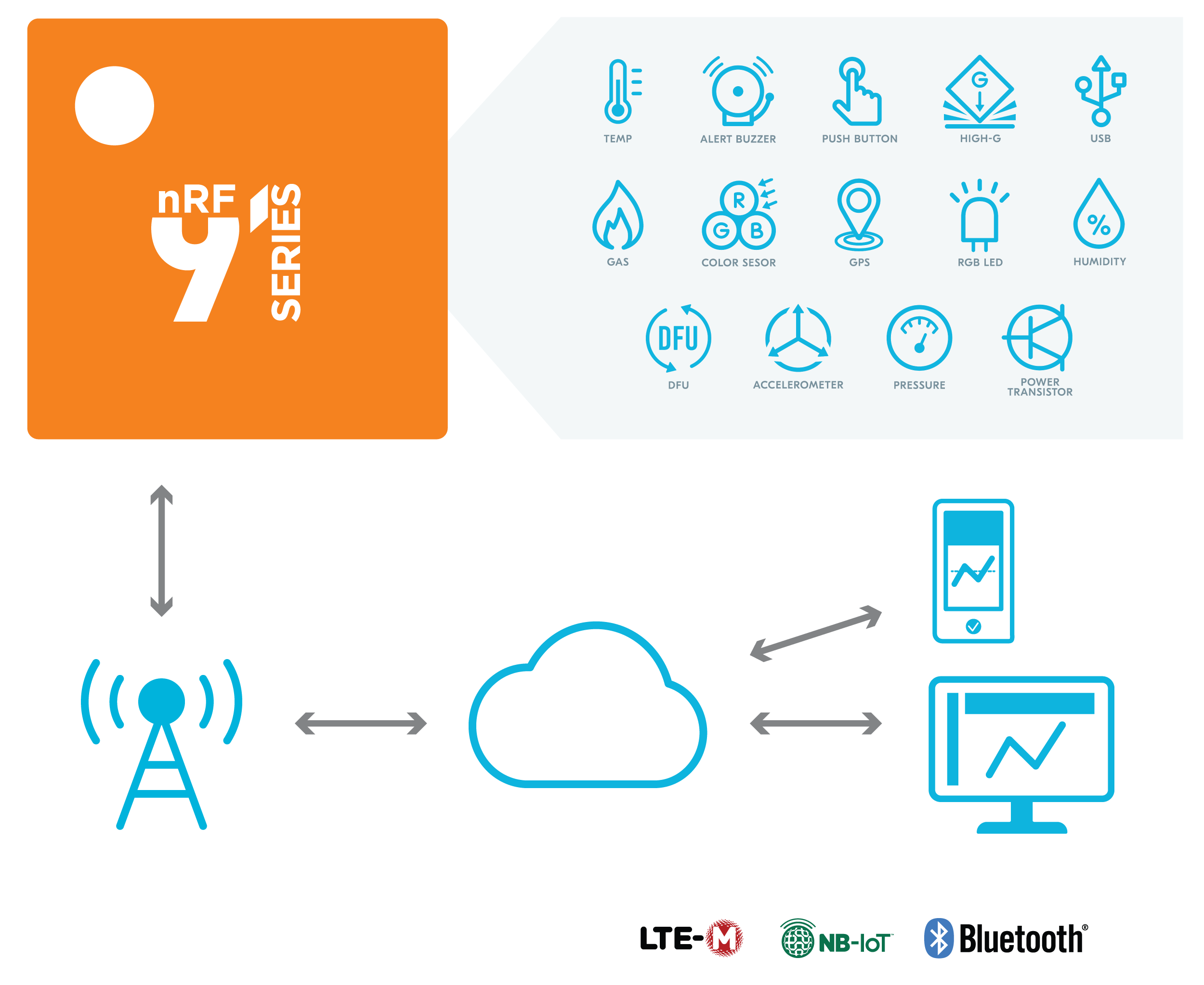 Check out the regulatory nRF9160 Certifications to see in which regions the nRF9160 SiP has been certified for radiated operation. Its modem firmware is limited to operation in the bands that were certified at the time of production.
More information on network operator coverage can be found under the Get Started tab.
Software development kit
For Nordic Thingy:91
nRF Connect SDK
nRF Connect SDK is a common software development kit for cellular IoT and short-range wireless, on the nRF9160 SiP, the nRF5340 SoC and all nRF52 Series SoCs.
Thingy:91 is built around
Measure current
With ease