Discover nRF9131 mini SiP
An alternative that offers higher flexibility in hardware design and sourcing
The nRF9131 Mini SiP integrates the same SoC found in the nRF9161, along with an RF front end, all within a 11x7mm compact package. This integration ensures that the complex parts of wireless design are handled effortlessly by the Mini SiP, providing you with greater design flexibility and ease.
Advanced Features and Global Connectivity
Equipped with a modem that supports 3GPP Release 14 LTE-M and NB-IoT globally, the nRF9131 offers a comprehensive range of features. Benefit from power-saving capabilities such as eDRX, PSM, and AS-RAI, as well as robust IPv4/IPv6 support up to the transport and security (TCP/TLS) level. Keep your device up to date with secure modem firmware upgrades through Firmware Over The Air (FOTA) updates. In addition you get all the unique Nordic modem features included.

Enjoy seamless connectivity with LTE bands B1, B2, B3, B4, B5, B8, B12, B13, B14, B17, B18, B19, B20, B25, B26, B28, B65, B66, B71, and B85 (NEW).
Versatile Connectivity Options
The nRF9131 supports SIM, eSIM, and SoftSIM, allowing for convenient connection and authentication with mobile network operators. It also features a GNSS receiver for accurate location tracking and supports cellular-based location features.
Expanding Possibilities with DECT NR+
Unlock limitless possibilities with the DECT NR+ stack, a non-cellular 5G technology perfectly suited for massive mesh applications. Experience reliability, secure connections, long-range capabilities, and scalability like never before. Whether you're building a large-scale sensor network, smart home automation system, or industrial monitoring solution, DECT NR+ empowers you with a robust and efficient wireless connectivity solution. DECT NR+ excels in environments where other wireless technologies may face challenges, such as areas with high interference or locations where cellular coverage is limited. It operates on dedicated frequencies, ensuring secure and interference-free communication.
Powerful Application Development in a Single Device
Harness the potential of the nRF9131's programmable Arm Cortex-M33 application processor, 1 MB flash, and 256 KB RAM, enabling advanced application development within a single device. Enjoy full firmware compatibility with the nRF9161 and take advantage of the extensive support offered by nRF Connect SDK, nRF Connect for VS code and nRF Connect for Desktop.
Robust Security Features
Rest easy knowing your device is safeguarded by Arm TrustZone technology for isolation and protection, secure boot, trusted firmware updates, and root of trust implementations nRF Cloud security services. The nRF9131 will be PSA Level 2 Certified upon launch, with additional security enhancements provided by Arm CryptoCell, making it an ideal choice for energy-constrained devices.
Extensive Interfaces and Peripherals
The nRF9131 offers a broad selection of general interfaces and peripherals, including ADC, RTC, SPI, I²C, I²S, UARTE, PDM, and PWM. These capabilities provide the flexibility you need to tailor your solution to specific requirements.
Ready for Seamless Integration with nRF Cloud Services
To facilitate full end-to-end sensor-to-cloud development, hardware and evaluation kits will be available in the near future. These kits are designed to seamlessly integrate with nRF Cloud services, making it easier than ever to bring your vision to life. Moreover, when combined with Nordic's nRF70 Series Wi-Fi companion ICs, the nRF9131 enables SSID Wi-Fi location functionality, expanding your application potential even further.
Streamline Your Cellular Product Development
Register to our upcoming webinar at 23rd of August where we'll discuss how you can leverage the nRF91 Series, nRF Connect toolchain and nRF Cloud Services to accelerate cellular product development.
Learn more from our experts
We have several webinars covering topics within cellular IoT available on-demand.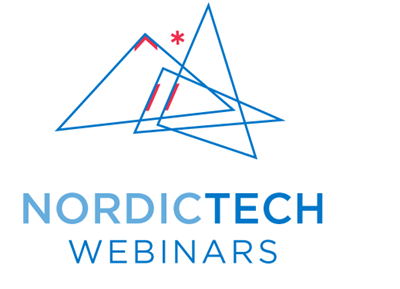 Grab a coffee and enjoy!
Measure current
With ease
Power Profiler Kit II
The Power Profiler Kit II is an easy-to-use tool for measuring and optimizing power consumption for embedded solutions.