Wi-Fi 6 certified solution
nRF7002 DK
The nRF7002 DK has obtained the Wi-Fi 6 certification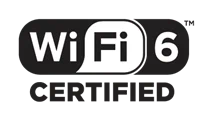 The nRF7002 DK is one of the very few certified embedded reference designs in the market, supporting dual-band and Target Wake Time. This streamlines the process of delivering Wi-Fi 6 certified products based on our nRF70 Series devices. By integrating the nRF7002, customers can leverage our proven technology for consistent performance and enhanced user experience.
Obtaining Wi-Fi certification can be complex; with the nRF7002, we simplify the process for our customers, eliminating roadblocks and saving valuable time and resources.
To learn more, you can see the Wi-Fi certification of our nRF7002 DK (WFA125658) and click the link below to read our white paper on Wi-Fi Certification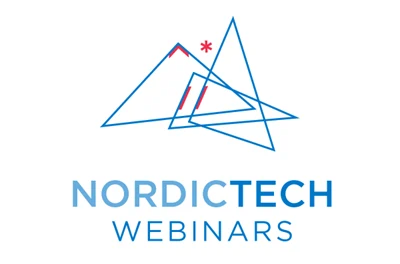 Watch our webinar to learn more about low-power Wi-Fi and our nRF70 Series.


Wi-Fi is the next big step in our product portfolio. Grab a coffee and enjoy!
Nordic's low-power Wi-Fi solution allows you to add Wi-Fi connectivity to your Bluetooth LE or cellular IoT application. Take advantage of secure Bluetooth LE-based commissioning for a Wi-Fi device or use the powerful combination of our nRF Cloud with an nRF9160 cellular SiP and nRF7002 Wi-Fi companion IC for Asset tracking.
To use Nordic's Wi-Fi solution in an application that already uses Nordic's Bluetooth LE solution, these are the overall, simplified steps to follow:
Implement your Application Host SoC, SiP

,

or MCU.

Add a

Wi-Fi driver and Supplicant

Use SPI or quad SPI for communication to your nRF7002
Use a highly configurable COEX interface to ensure best-in-class coexistence


We provide extensive documentation, development hardware, development tools, application samples as well as technical support in DevZone to support your project.

Overall – adding Wi-Fi connectivity to an existing Bluetooth LE application, Nordic's Wi-Fi solution would require a moderate amount of development work and programming but offer the ability to expand the application's functionality by adding additional connectivity.
The nRF52840 and nRF5340 multiprotocol SoCs, nRF9160 low-power cellular IoT SiP, and the nRF Cloud are excellent additions to our Wi-Fi solution. Other non-Nordic host devices can also be used.
While Wi-Fi 6 is well-suited for a wide range of applications, it is particularly beneficial for those that require fast, reliable, and high-capacity wireless connectivity. Some specific applications that are particularly suitable for Wi-Fi 6 include:
High-bandwidth applications

Applications that require high-bandwidth connections, such as streaming video or transferring large files, can benefit from the faster speeds Wi-Fi offers.

Applications with many devices

Wi-Fi 6 is designed to support more devices on a single network, making it well-suited for applications with a high density of devices, such as public hotspots or large offices.

Applications with demanding requirements

Applications that require fast and reliable wireless connectivity, such as online gaming or real-time video conferencing, can benefit from the improved performance of Wi-Fi 6.

Smart home applications

Smart home devices, such as smart thermostats, security cameras, and lighting systems, can benefit from the improved range and coverage of Wi-Fi 6, as well as the ability to support more devices on a single network and IP-based communication.
The nRF7002 companion IC provides seamless Wi-Fi connectivity when used alongside our existing products.
It is an excellent addition to the nRF52840 and nRF5340 multiprotocol SoCs. In conjunction with our nRF9160 cellular IoT SiPs and nRFCloud services, the nRF7002 enables Wi-Fi-based locationing (SSID sniffing of local Wi-Fi hubs)
The nRF7002 can also be used in conjunction with non-Nordic host devices.
Wi-Fi and Matter

The Matter standard (formerly known as Project CHIP) is an open, interoperable standard for smart home devices that aims to make it easier for customers to set up, control, and use connected devices in their homes. One way that Wi-Fi connectivity relates to the Matter standard is that many smart home devices that are compatible with the Matter standard use Wi-Fi to connect to the Internet and exchange data with other devices and cloud-based services.

For example, a smart thermostat compatible with the Matter standard might use Wi-Fi to connect to the Internet and exchange data with a cloud-based service that provides weather information, energy usage data, or other data types. This data could improve the thermostat's performance or provide additional features and functionality to the user.

Overall, Wi-Fi connectivity is an essential aspect of the Matter standard, as it provides the connection that enables smart home devices to communicate with each other and with cloud-based services, enabling customers to control and automate their homes in new ways.

Read more about Matter

Wi-Fi and Bluetooth Low Energy

Several IoT devices can use both Bluetooth LE and Wi-Fi connectivity, allowing them to connect to the Internet and exchange data with other devices and cloud-based services. For example, a smartwatch that uses Bluetooth LE to connect to a smartphone might also include Wi-Fi connectivity to connect to the Internet and access additional features and functionality.

Overall, while Wi-Fi and Bluetooth LE are distinct technologies that serve different purposes, they can be used together in a variety of ways to provide connectivity and communication for a wide range of devices and applications.

Wi-Fi and cellular IoT

Our nRF91 and nRF70 Series devices excel when used in conjunction for asset-tracking applications. The nRF9160 SiP enables cell-based and GNSS/GPS-based locationing. Many asset tracking applications include an extra Wi-Fi IC for SSID-based Wi-Fi locationing. The nRF70 Series is the perfect choice for this use case. We have sample applications for our nRF9160 SiP as a host and support for integration in our Cloud Location Services on nRF Cloud.

Wi-Fi locationing bridges the gap between cell based locationing and GNSS. Less power hungry than GPS/GNSS and more accurate Wi-Fi is an ideal addition to most locationing systems. Especially in areas where there is bad GPS reception, like in city centers or Inside buildings.