Learn more from our experts
We have several webinars covering topics as Bluetooth, Thread and Zigbee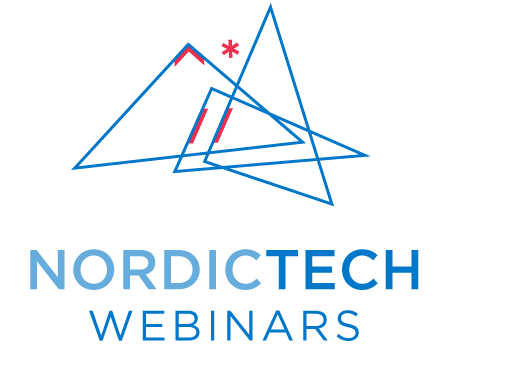 available on-demand. Grab a coffee and enjoy!
nRF52840 SoC
Bluetooth 5.3 SoC supporting Bluetooth Low Energy, Bluetooth mesh, NFC, Thread and Zigbee
64 MHz Arm Cortex-M4 with FPU
1 MB Flash, 256 KB RAM
2 Mbps, 1 Mbps, Long Range
Bluetooth Low Energy
Bluetooth mesh
Thread, Zigbee
+8 dBm TX Power
128-bit AES CCM, Arm CryptoCell-310
UART, SPI, TWI, PDM, I2S, QSPI, PWM
12-bit ADC
NFC
USB 2.0
SoftDevices
Compatible with the nRF52840 Dongle
SoftDevice S140
SoftDevice S140 is a feature-rich Central and Peripheral Bluetooth LE protocol stack for the nRF52811, nRF52820, nRF52833 and nRF52840 SoCs.
Bluetooth 5.1 qualified
High-throughput 2 Mbps
Long Range
Advertising Extensions
CSA #2
LE Secure Connections
Privacy 1.2
Configurable ATT Table
Configurable ATT MTU
Custom UUID
LE Data Packet Length Extension
L2CAP connection-oriented channels
Concurrent multiprotocol support
SoftDevice S340
SoftDevice S340 is a combined Bluetooth LE and ANT protocol stack supporting concurrent operation on the nRF52840 SoC. It is distributed and Bluetooth qualified by Garmin Canada, Inc.
15 individual configurable ANT channels
Broadcast, acknowledged, burst transfer
Device search, pairing and proximity
Advanced burst transfer mode
Bluetooth 5 qualified
High-throughput 2 Mbps
Long Range
Advertising Extensions
CSA #2
LE Secure Connections
Privacy 1.2
Configurable ATT Table
Configurable ATT MTU
Custom UUID
LE Data Packet Length Extension
L2CAP connection-oriented channels
Concurrent multiprotocol support