Listen to Kjetil Holstad and Svein-Egil Nielsen talk about Nordic's investment into DECT NR+ (NR+) and our vision for the technology.

Kjetil Holstad, Nordic Semiconductor's EVP for Product Management
What NR+ will effectively do is democratize the ability for any company or organization to build its own private 5G network and run and optimize as they wish, free of a network operator. And do this using the license-exempt and globally available 1.9GHz frequency spectrum dedicated for this technology.
NR+ is a non-cellular radio standard recently included as part of the 5G standards by the ITU.
NR+ employs a self-healing, decentralized, and autonomous mesh network, making it easy to add new devices and eliminating any single points of failure. It has a flexible and highly scalable network structure that has use-cases and applications across many industries. NR+ utilizes known cellular techniques and provides a robust standardized solution that is unmatched by any other non-cellular technologies.
The physical radio layer in NR+ reuses known techniques from cellular radios, reaching the same level of reliability that is proven by billions of devices already in the field. It is also designed to reach one-millisecond latency between devices which opens the possibility for low latency systems to consider wireless operation for the very first time, even with kilometers of range. This makes NR+ an open, standardized alternative to existing proprietary technology.
A key feature of NR+ is its self-healing and self-organizing properties. Each node can function as an access point with a direct connection to the internet, and nodes can change roles based on the needs of the network. This property eliminates single points of failure and resolves high-traffic situations that can occur in dense IoT networks.
NR+ operates on the global and license-exempt 1.9 GHz band, which significantly cuts deployment costs by eliminating the need for frequency planning or certification. Without the need for cellular infrastructure, NR+ also has one of the lowest carbon footprints. Additionally, the range and dense topology properties of NR+ make it highly scalable. The same 1 sq-km area can be covered by a little over 100 devices or scaled up to more than 1 million devices, while still maintaining the same reliable, low latency communication.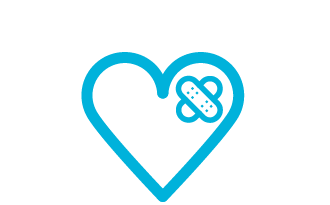 Self-healing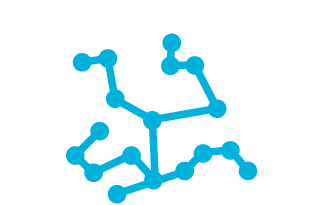 Decentralized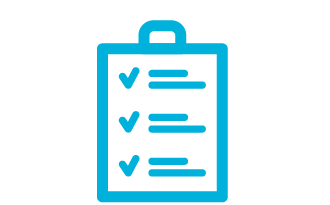 License-exempt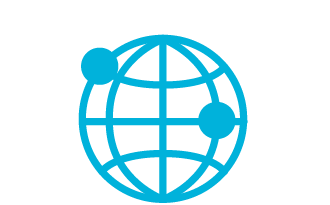 Global spectrum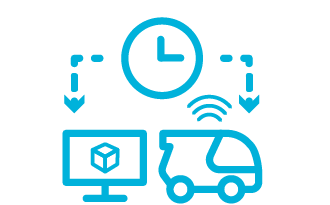 Ultra-low latency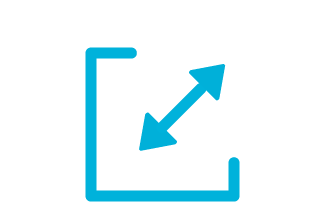 Highly scalable
A new 5G  standard in IoT
NR+ fills a gap in the IoT ecosystem
NR+ fills a genuine gap in the IoT ecosystem in terms of large-scale machine-to-machine operations that will allow enterprise IoT customers to build their own low-cost private networks. NR+ is also the first non-cellular radio standard to be recognized as a radio technology fulfilling the formal IMT-2020 5G requirements, for both Ultra-Reliable Low Latency Communication (URLLC) and massive Machine Type Communication (mMTC) use cases.
URLLC is focused on bringing wireless technologies into mission-critical use cases where failure is not an option. Examples include self-driving factory vehicles, high-speed robots working alongside human operators in warehouses, and critical infrastructure in buildings, cities and utilities.

mMTC concerns large networks with machine-type devices, connecting up to tens of billions of nodes that should operate for many years from small batteries, transmitting small amounts of data. Typical use-cases involve collecting measurements from a vast number of sensors, such as smart metering, which requires a low-maintenance and low-cost autonomous network structure.
NR+ is ideal for the following existing use-cases
NR+ can be valuable both as a low-cost alternative to existing solutions and unrealized applications. Many next-generation applications are being held back due to needing the reliability and low latency of a wired connection, but without the physical constraints of wires, and NR+ can offer exactly that.
Asset Tracking
Factories and other large operations need the ability to wirelessly track and locate things like tools, equipment, and inventory. NR+'s dense network topology supports the vast number of nodes needed to track such things in a large operation and easy deployment at very little cost. Low latency also allows for real-time monitoring of critical things for safety reasons, such as making sure staff are not putting themselves in danger.

Smart City
With its private network nature and dense network topology, NR+ is ideal for real-time monitoring of small footprint microcities like airports, campuses, and retail centers at a minimal deployment cost. These are all places with a high concentration of diverse use-cases and applications that require a network with low latency and robust performance under high traffic. NR+ can offer exactly this in a private network at a minimal deployment cost and with very low maintenance.

Smart Energy
The smart energy market is already well-established and is expected to continue to grow. A key benefit to NR+ is that it offers a standardized alternative to already deployed proprietary solutions. Its mesh network topology also allows for the connection of different local clusters, thereby increasing the total energy range. By using the license-exempt global 1.9 GHz band, NR+ allows for worldwide deployment for a single solution at an optimized cost.
Wirepas
Nordic has partnered with Wirepas to offer a complete NR+ solution, leveraging the existing low power nRF91 Series and Wirepas' 5G Mesh solution for NR+. Wirepas has been one of the main contributors to the NR+ standard and is an experienced mesh technology provider.
Related on-demand webinars
Introduction to DECT NR+
In this webinar, we give an overview of NR+ and its many use-cases. We go in-depth into the new technology standard, how it works, and its features. Open the presentation material (PDF).
In this webinar, we will take a closer look at this new technology, highlighting the main features and operation and its benefits compared with similar existing technology. We will look into a couple of the most applicable use cases for NR+, before concluding with the status of the standardization.
Understanding DECT NR+
In this webinar, we will take a closer look at this new technology, highlighting the main features and operation and its benefits compared with similar existing technology. We will look into a couple of the most applicable use cases for NR+, before concluding with the status of the standardization. View the presentation material (PDF).