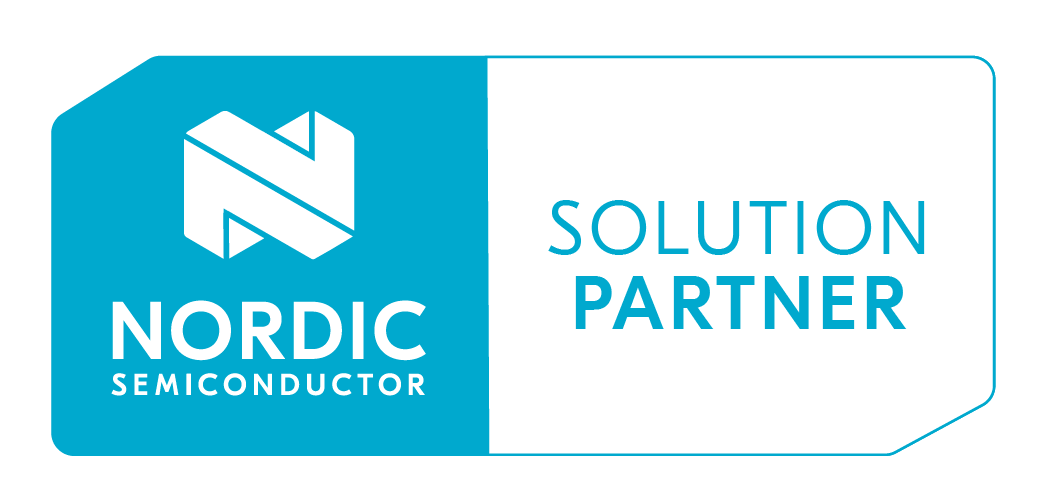 Nordic Solution Partners are companies that have joined the Nordic Partner Program or have specific partnership agreement with Nordic and are therefore qualified to be listed in Nordic website. Nordic Solution partners can directly offer solutions (products, systems, platforms, modules, services etc) in relation to Nordic technologies, such as:
Pre-production services

Programming
Testing
Certifications

Running on Nordic components:

3rd party protocols (mesh, low latency, audio, etc), software libraries & SDK
Positioning systems/platforms (AoA/AoD, A-GPS, cellular positioning etc)
3rd party prototyping platforms / development kits

Complementary to Nordic

Cloud / Device management
Cellular connectivity & solutions
Electronic components

Other
Check each partner page to explore its unique offering: you can also get contact details and exclusive whitepaper. Some Solution partners can be Design Partners as well.
There are many different partners, each one is unique, based on locations, size of company, competences, etc.
When choosing the right design partner, it is important for you to understand what you need and clarify requirements and expectations with the partner you are considering. For example: some design partners offer turn-key services, while others focus on specific ones; some design partners may not keep ownership of the solutions, while others can offer a complete solution and keep ownership of it.
If you do not know which partner can meet your needs or simply if you need some indications from Nordic, please contact Nordic Sales team here and we will be happy to give additional directions.
Disclaimer
Nordic has put in place qualification processes to on-board partners. Despite this, many aspects are outside Nordic's control.
When selecting a partner for your project, it is mandatory for you to carry out your own assessment of the partner (from all points of view, including business and technical aspects), to clarify requirements/expectations and all the other important aspects on which a solid relationship is built on.
List of Solution Partners
Partners are listed by main office locations. Most partners serve additional countries as well. See each partner page for details.
North America
Partner, HQ
Service regions
Services and solutions
IOSEA Inc., USA
Worldwide
Protocols / SW libraries / SDK,
Positioning solutions,
Prototyping / Development kits,
Cloud and Device management


Memfault, USA
Worldwide
Protocols / SW libraries / SDK
Cloud and Device management
Polte, USA
Worldwide
Positioning solutions
Europe, Middle East, Africa (EMEA)
Partner, HQ
Service regions
Services and solutions
AVSystem, Poland
Worldwide
Protocols / SW libraries / SDK
Cloud and Device management
A1 Digital, Austria

Austria, Germany, Switzerland

Protocols / SW libraries / SDK
Prototyping / Development kits
Cloud and Device management
Cellular connectivity
grandcentrix, Germany

Worldwide
Testing, Certifications,
Protocols / SW libraries / SDK
Positioning solutions
Cloud and Device management
Cellular connectivity
Ignion, Spain
Worldwide
Cellular Antenna
Taoglas, Ireland
Worldwide
Cellular Antenna

Telenor ASA, Norway

EMEA
Cloud and device management
Cellular connectivity

Asia Pacific (APAC)
| Partner, HQ | Service regions | Services and solutions |
| --- | --- | --- |
| BlueIoT, China | Worldwide | Protocols / SW libraries / SDK, Positioning solutions, Cloud and Device management |