Win a development kit of your choice!
Ask us a question in the chat and be in the draw to win a Nordic development tool of
your choice*. We will give out four (4) prizes, one for each day of the event.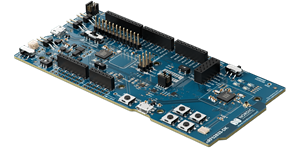 The competition period starts Monday, Nov 9th, 09.00 CET, and ends Thursday, Nov 12th, 16.00 CET. The winners will be contacted in the week after Electronica Virtual.
*Choose between the following: nRF52833 DK, nRF52840 DK, nRF5340 PDK, nRF9160 DK, Nordic Thingy:52, Nordic Thingy:91, Power Profiler Kit and nRF52840 Dongle.
Some of the faces behind the chat
Demo videos
We have recorded a few videos especially for Electronica Virtual
Doom demo showcasing our the nRF5340 SoC communicating with the BBC micro:bit
Watch how you can use Zigbee/Bluetooth LE multiprotocol solution in a smart house environment
See new Bluetooth 5 features with the multilink and high through-put demo
Communicating to multiple units simultaneously with Bluetooth mesh