Unprecedented integration
Completely Integrated Cellular IoT Solutions
The nRF91 Series uses the Arm Cortex-M33 as a dedicated application processor, fully programmable for the user. It has 1MB of FLASH, 256kB of RAM, and a broad array of peripherals. Beyond its LTE connectivity and positioning options, the series can support a broad selection of use cases and offers real edge computing possibilities for the world of cellular IoT and DECT NR+ (only nRF9161 and nRF9131). Nordic provides the open-source nRF Connect Software Development Kit that users can use to develop their customized applications on the dedicated application processor. Note, the nRF9131 mini SiP does not have an integrated PMIC and Passives and crystals.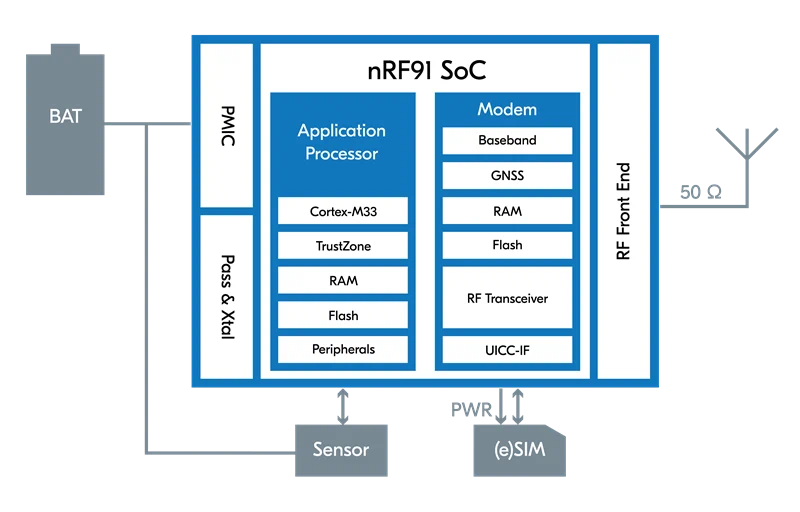 Third Party Modules
Hit the market faster with pre-certified modules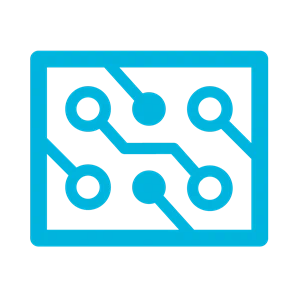 3rd Party cellular modules
Since chipset designs are complex and heavy on certification effort in cellular, Nordic provides a pre-certified module. The current list of certifications achieved for the nRF9160 can be found here. To further simplify integration into a product, 3rd parties offer cellular modules that are assembled preapproved as end-products. They can be found in the link below.
nRF Cloud
Optimized for low power devices
Cloud Services
The IoT cloud services optimized for ultra-low power Nordic Semiconductor devices.
nRF9160 Overview
Optimized for ultra-low power
nRF9160: Optimized for ultra-low power and small cellular IoT applications