Nordic Semiconductor recognizes that in addition to minimizing work-related injuries and illness, a safe and healthy work environment enhances quality of products and services, consistency of production, and worker retention and morale.

To ensure a safe and positive working environment, Nordic Semiconductor is certified to the standard ISO 45001 and has put it place a management system to continuously improve employees working conditions. Among these activates are risk assessments, employee satisfaction surveys, improvement programs, training and occupational health services. For our highest risk elements adequate emergency plans are defined and rehearsed.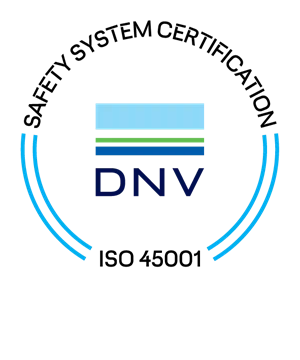 All Nordic Semiconductor subcontractors are certified to ISO 45001 or similar standards, and this is a prerequisite to become a Nordic Semiconductor manufacturing partner. Subcontractors are also required to follow the RBA Code of Conduct and must sign off on compliance to this document.
Nordic Semiconductor's Health And Safety policy

Great employee satisfaction, with low level of employee absence, a stable competent workforce and no work related incidents in order to achieve high productivity and quality, by ensuring:
That employees have a protective working environment
Safe employment and meaningful work for the individual employee
Consultation and participation of workers and worker's representatives
That our suppliers live up to Nordic Semiconductor's OHS standards
Compliance with legal requirements, as well as internal policies and guidelines
Continuous improvements
The Occupational Health and Safety policy should be seen in connection with Nordic Semiconductor's policy on Corporate Social Responsibility.