Low power mesh
IP-based wireless networking protocol
Thread was developed to have a reliable, secure, and scalable way to connect low-power devices. Thread is an IPv6 standards-based mesh networking protocol with no single point of failure. Like the Internet, Thread runs on the Internet Protocol (IP). As a result, Thread devices seamlessly integrate with larger IP networks. They don't need proprietary gateways or translators. This streamlines connectivity to the cloud or to consumers mobile end devices.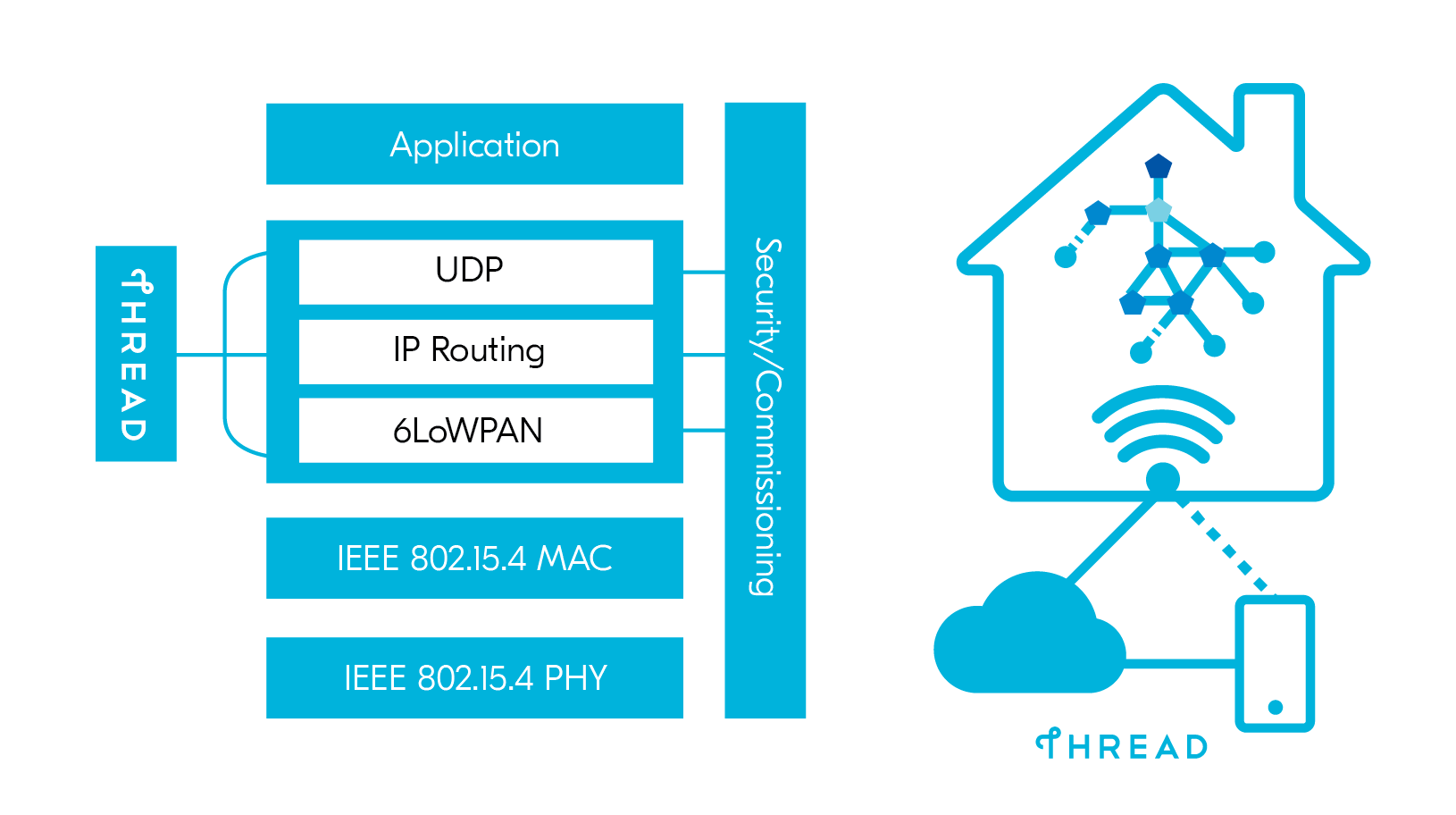 Low power wireless connectivity is a core competence of Nordic. We support OpenThread and are one of its main contributors. Our hardware products in combination with our software are Thread Certified Components. With Nordic's portfolio, you can build a single chip device or use one of our smaller devices as a network coprocessor to build a Thread Border Router. The SoCs have different memory sizes and capabilities, for you to select the perfect match for your product. Thread protocol is application layer agnostic and does not define an application layer. As a result, it can support many IP-enabled application protocols. Nordic's Thread solution is a perfect baseline for Thread-based application layers: Matter, HomeKit, DALI+, KNX IoT, OCF, and others.

Nordic is one of the leading companies in Thread/Bluetooth Low Energy multiprotocol. This is a requirement for
Matter
and for Thread HomeKit accessories, where Bluetooth LE is used for commissioning and Thread for data. It is also possible to build a Thread-capable device now and include Matter support later with an update. An Apple HomeKit accessory can for example be converted into a Matter device with a small development effort.
We offer excellent documentation and technical support to anyone developing a Thread product with our SoCs. We guide you through the product development process.