Our team of test and certification engineers are travelling the world to secure certifications for operations in new regions and with new operators. Below we list two types of certifications:
The GCF and PTCRB are global certifications that are designed to ensure compatibility with the LTE 3GPP specification so that the device can communicate with the eNBs (base stations) over the LTE-M or NB-IoT subsets.
The regulatory certifications are regional in nature and are required in order to sell radio equipment into a region. In essence, this testing ensures that the device behaves nicely in the spectrum and does not interfere unduly with other equipment.


All certifications for the nRF9160 have been done at 23 dBm (Class 3) output power in order to ensure maximum range.
Scroll down to see the actual certificates.
Completed nRF9160-SIXA-B0 certifications
Regulatory certification map (LTE-M and/or NB-IoT)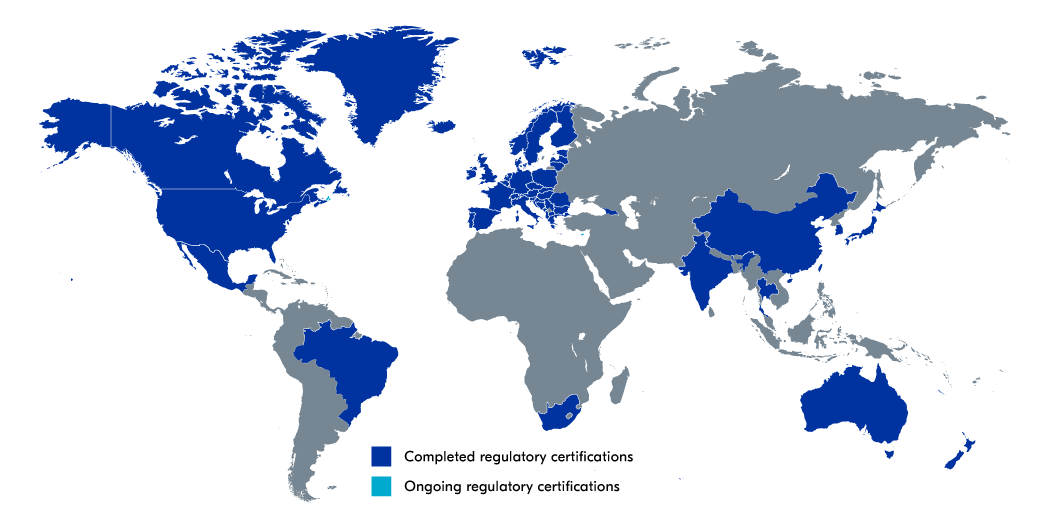 Our test team and testing partners will continue to add regions and bands to this list in order to cover as much as possible of the globe.

In addition to the above, we are doing


Interoperability testing with major infrastructure vendors.
Certifications with a selection of operators in their network-specific certifications