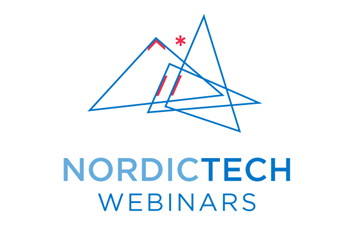 Discover nPM1300 - The Future of Embedded Power Management
Get to know power management and our newest member of the nPM Family; the versatile and feature-rich nPM1300. Grab a coffee and enjoy!

Maximum energy utilization
A chain is no stronger than its weakest link. A single-vendor system makes your product better and your life easier. 
Components that are designed to work together, play better together and you don't have to deal with several support teams from competing suppliers. Even if your product contains no other Nordic components, our Power Management ICs (PMICs) still give you the best power management possible.
Ultra-Low Power Wireless – from Battery to Antenna

Nordic's PMICs are built on the experience of integrating power management into our SoCs, resulting in a low power wireless solution – from battery to antenna. By offering dedicated PMICs, we put you in control of the entire energy path and enable you to build products with the longest possible battery life and the highest reliability.

Great things come in small packages

Customers' demands for features are constantly growing – as is the complexity of your products. We work hard on integrating this complexity, so you don't have to.
Nordic's PMICs integrate essential power management features like highly efficient power regulation, battery charging and fuel gauge, load switches, GPIOs and LED drivers, with advanced system management features like hard reset, system level watchdog, power loss warning and recovery from failed boot.

Evaluate, implement, manufacture!

At Nordic, a great product means more than a great chip. Getting into production fast requires awesome support. The PC application nPM PowerUP brings the design team together by offering seamless integration between software and hardware development. Evaluation kits designed by hardware experts paired with the nRF Connect SDK ensure your Nordic SoC and PMIC work as a team. In the rare case our tools don't get you all the way, our renowned technical support team has your back.
Comparison of our Power Management ICs
We currently have three Power Management ICs in our portfolio. See their different features here.
nPM1300
nPM1100
nPM6001
Buck regulator
2
1
4
Battery charger

✔️

✔️



LDO
2
Load switch
2
Termination voltage
3.5 to 4.45 V
4.1 to 4.2 V, or 4.25 to 4.35 V


Max charging current
800mA
400mA
Dynamic power-path management

✔️

✔️

Thermal protection

✔️

✔️

Battery compatibility
LiFePO4, Li-ion, LiPo
Li-ion, LiPo
Input voltage
4 to 5.5 V
4.1 to 6.7 V
3 to 5.5 V
USB compliance
Type-C

✔️

Regulated output voltage
1 to 3.3 V
1.8 to 3 V
0.5 to 3.3 V
Max current per buck

200 mA, 200 mA

150mA
550 mA, 200 mA, 150 mA, 150 mA
Max battery charge current
800 mA
400 mA
ADC
10-bit
Fuel gauge

✔️

Hard system reset

✔️

Timed wake-up

✔️

✔️

Watchdog timer

✔️

✔️

Ship / hibernate mode

✔️




✔️

✔️

Brown-out detector

✔️

✔️

✔️

LED drivers, GPIOs
3, 5
2, 0
0, 3
Control interface
TWI
Pin-configurable
TWI
Regulatory compliance
CE, JEITA, RoHS
CE, JEITA, RoHS

CE, RoHS
Operating tempetature
-40 to 85

°C

-40 to 85

°C

-40 to 85°C

Evaluation kits
nPM1300 EK
nPM1100 EK
nPM6001 EK
Package options
5x5 mm QFN32,
3.1x2.4 mm WLCSP
4x4 mm QFN24,
2.1x2.1 mm WLCSP
2.2x3.6 mm WLCSP