nRF Connect for Desktop
nRF Connect for Desktop is a cross-platform framework for development applications. It contains applications for testing Bluetooth Low Energy and LTE links, power optimization, programming and more.
nPM PowerUP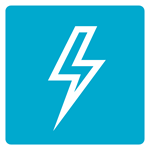 The nPM PowerUP is a desktop application for controlling the nPM1300 Evaluation Kit (EK). Once connected to an EK, the app gives full control over the adjustable settings of the nPM1300 PMIC. Using the included battery models, you can also get an estimated time-to-full and time-to-empty when charging or discharging a battery connected to the EK.
nPM PowerUP is found inside nRF Connect for Desktop app.